Reflections has been a staple arts program in many schools for over 50 years. Millions of students have found a creative outlet in the areas of dance choreography, film production, literature, music composition, photography, and visual arts. With positive recognition as the focus of this program, rather than competition, students of all ages and abilities can experience the benefits of creative expression and help in finding their own voice in telling their unique story.
2022 Reflections Theme: Show Your Voice!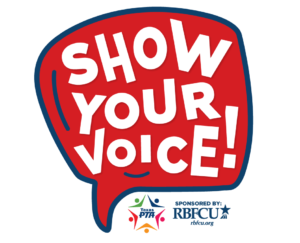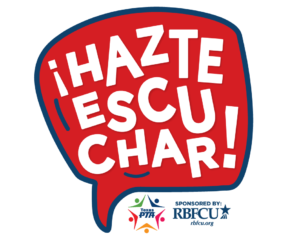 HOW TO GET STARTED
The student or at least one person from their primary household must be a current member of Christie Elementary PTA.  To join, click HERE.
Students should download the Program Rules to ensure they understand all guidelines, and that their art meets the necessary requirements for each art category. Each entry must be accompanied by a completed Student Entry form.
Grade Divisions
  Students may enter the Reflections program in the appropriate division for their grade:
Primary (Preschool – Grade 2)
Intermediate (Grades 3-5)
Special Artist (Please refer to the Special Artist rules).*
Students may enter the Reflections program in one or more arts categories with no limit to the amount of entries in a single category.
Rules for each category are available below, along with past winners.
*Students who identify as having a disability and may receive services under IDEA or ADA: Section 504 may enter in the Special Artist Division or grade division most closely aligned to their functional abilities.
SUBMISSION FORMATS & ENTRY
Deadline: OCTOBER 28, 2022 Extended to November 4, 2022
The following categories MUST be turned in digitally and uploaded HERE.  There will be no live performances.
Dance Choreography, Film Production, Music Composition
Video file must not exceed 5 min. and 1 GB in size. Accepted formats: AVI, FLV, WMV, MOV, MP4.
Audio file must not exceed 5 min. and 1 GB in size. Accepted formats: MP3, WAV
The following categories MUST be turned into the front office, in a physical format:
Photography
Print image dimensions must be no smaller than 3x5 inches and no larger than 8X10 inches. Final product should not be
larger than 11x14 inches with matting. Framed prints are not accepted.
Visual Arts
Accepted forms include: 2D original print, drawing, painting, collage (cut and pasted materials such as clippings and photos), metal etching or punch work, fiber work or computer-generated artwork. Frames and artwork containing loose materials are not accepted. Matting is accepted. Dimensions must not exceed 24x30 inches, including mat. Paper entries should be mounted on sturdy material.
The Literature category can be submitted in either format
Accepted forms of fiction and nonfiction include: Prose, poetry, drama, reflective essay, narrative and short story. Entrants may write
in their primary language as long as an interpretive English translation is also attached. Use of copyrighted material is prohibited. Writing must not exceed 2,000 words and may be handwritten or typed. Accepted format: Single-sided on 8 ½x11" paper. 
AWAR
DS & RECOGNITION
Local Level (Christie Elementary)
**Winners to be announced in November**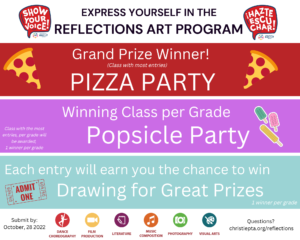 State and National Level
Each level of Reflections judging will determine how and when their participating students are celebrated. Here is an outline of the awards and recognition received if the entry advances to Texas PTA and National PTA.
Merit Award: Bronze Medal; Certificate of Merit; Work featured in the virtual exhibition
Award of Excellence: $200 Young Artist Scholarship; Silver Medal; Certificate of Excellence; Work featured in the virtual exhibition
Outstanding Interpretation Award: $800 Young Artist Scholarship; Gold Medal; Certificate of Outstanding Interpretation; Work featured in the virtual exhibition; $200 Prize for Local PTA Unit